Gone are days when brands focused on highlighting their awesome features and bragging about their unique selling points in their marketing campaigns. Those are the last things today's customers want to hear about a brand.
In this crowded market, no one ever wants to be sold to– they want brands to tell engaging stories instead. More than 80% of customers want brands to use the storytelling method to get their branding messages across.
After all, branding is not just the logo you design, the font you use, or the products you sell. It's also about the story you tell.
That said, while most brands are aware of brand storytelling, not all of them nail it. They fail to evoke customers' emotions, leading to a harmed online reputation. To help you avoid this, we've listed principles of good brand storytelling:
Principle #1. Remember Your "Why"
One of the most important aspects to remember when developing your brand story is to always keep in mind why you're doing it. This can be as simple as wanting to grow your business, or it could be more complicated such as helping others.
The point is that there's a reason behind everything you do – and that should be reflected in your brand story.
When you keep your "why" in mind, it will be easier to come up with ideas for stories that will resonate with customers. And, when all else fails – go back to the basics and simply tell your company's origin story. It never fails to inspire.
Principle #2. Make It All About Your Audiences
Your brand story should always be about your customers and their needs, not yours. They are the ones that consume and relate to your stories, so it's crucial to keep them in mind at every stage of the process.
If you make your brand the center of your own story, why would your audiences care?
Make sure that you're aware of their pain points and challenges so that your story can speak directly to those issues. This way, they'll know what makes your brand different from others out there.
Principle #3. Be Authentic to Stand Out
Customers can see through a fake story. If you try to be something you're not, your customers will know, and they won't trust you. Authenticity is key in brand storytelling – it builds trust and strengthens relationships with today's picky customers.
So, don't be afraid to show your human side; let your personality shine through your story. Remember that your story is what makes you different from your competitors.
Also, it can be what your customers remember about your brand. By being your genuine self, you can make a lasting impression on them.
Principle #4. Be Personable to Humanize Your Brand
You can achieve authenticity by showing your human side, but it's not enough to just do that. If you want customers to remember you, they have to feel a connection with you – and this is where being personable comes in handy. It helps you build a deeper relationship with your customers.
Think of it like this: storytelling is effective because it offers an intimate experience that makes people feel connected to the brand (or the storyteller). That said, in order for your story to make an impact on your target audience, you have to share something personal about yourself or about your brand.
Principle #5. Be Relatable to Evoke Emotions
Relatability is another factor that can make or break your story. Think about this – what's the difference between a person who shares an interesting and funny experience– but one you're not able to relate with versus one whose experiences are similar to yours? The second one is the one you'll be more likely to connect with.
Your story must be relatable if you want customers to feel something for your brand. When you evoke strong emotions, customers are more likely to remember your story and what it stands for.
Your story should make them think, "Hey, that could have been me!" or "I can relate to that." This is why it's important to know your target audience inside out.
Principle #6. Show the Impact
A good brand story will show your customers how you've made an impact on someone else. Your audience will be more likely to remember it if they have a story that makes them feel good about themselves or shows the effect of their actions (i.e., making a purchase).
By showing your impact, you provide your customers with a sense of purpose. This is why it's important to let them know how their actions have contributed to the success of your brand and what they can expect in return.
Principle #7. Be Consistent
The next principle is consistency. This means that your story must be told the same way across all channels. Your tone of voice, the visuals you use, and the overall feel of your story must be consistent if you want customers to connect with it.
Think about it this way: customers will get confused if a brand tells one story on their website and a different one on social media. They will be unsure about which stories actually represent you as a brand. They also may not know what your brand is really about, or worse – they may not trust you.
Principle #8. Use Videos
You also need to make sure that your stories are also visually appealing. The old adage "a picture is worth a thousand words" still rings true today– and imagine how many is a video worth.
People are more likely to interact with and remember stories that are easy on the eyes. That's how story-driven videos can help customers understand the plot and narrative in a matter of minutes. Not to mention that they can be easily shareable, helping your brand reach a wider audience.
However, there's a rule to make sure that your brand videos tell a good story. So, it's always better to check out the video marketing checklist in the first place.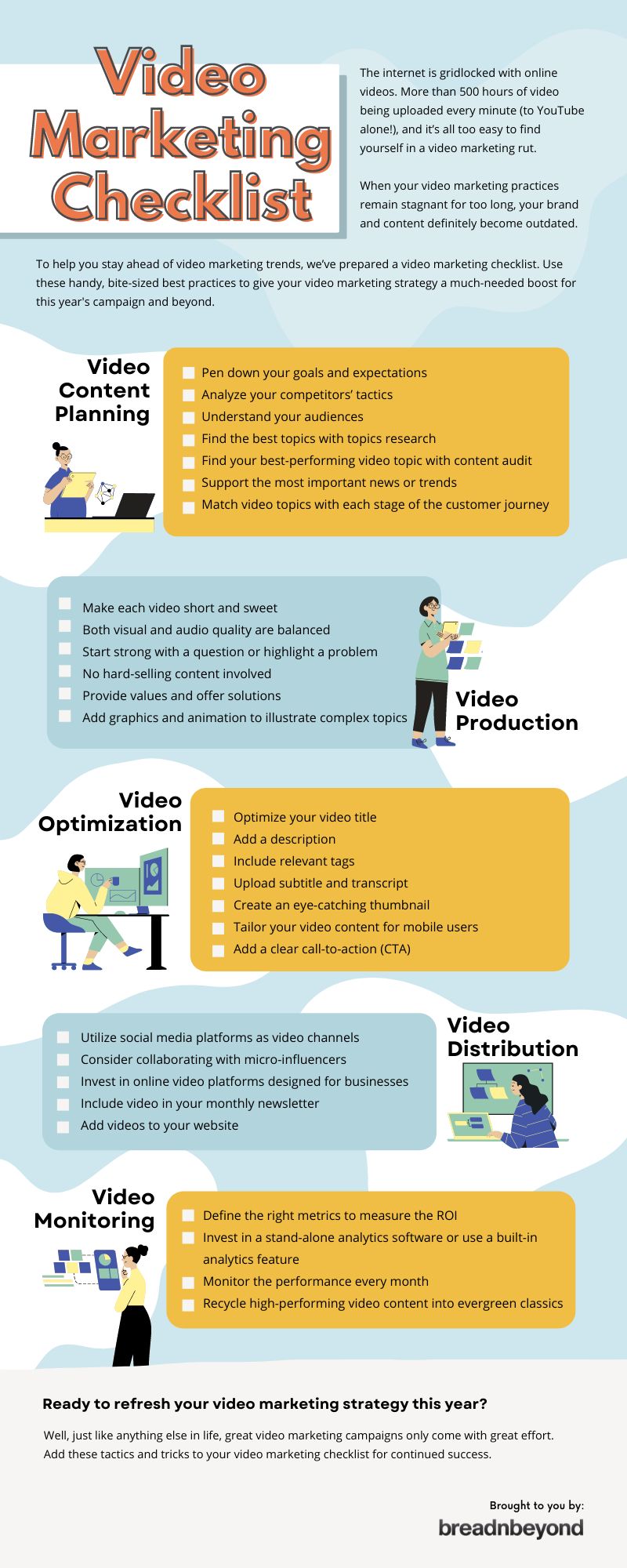 Wrapping Up
Brands cannot afford to exist as just another faceless entity in our modern marketing landscape. They need to have a powerful story that shows who they really are and allows them to appeal to their target audience.
Story-driven brand messages will appear hard-selling and connect with potential customers more meaningfully. With those eight key principles mentioned above, now you're ready to craft your authentic brand stories and share them with your potential customers.
To create a powerful brand story that truly resonates with your target audience, it may be helpful to work with a brand strategy firm. These experts can help you craft a compelling narrative that showcases your brand's unique identity and values, ultimately helping you connect with potential customers on a deeper level.
Author
Andre Oentoro is the founder of Breadnbeyond, an award-winning explainer video company. He helps businesses increase conversion rates, close more sales, and get positive ROI from explainer videos (in that order).
Twitter: @breadnbeyond
Email: andre@breadnbeyond.com
LinkedIn: Andre Oentoro